PACKING LIST:
YOUR ULTIMATE CARRY-ON GUIDE
Turn on your Out of Office, grab your passport, and prepare for takeoff. "When you figure out your suitcase, you figure out your life," says Diane von Furstenberg. We say, when you master packing an essential carry-on, getting wherever you're going, from takeoff to tarmac can be just as as fun as arrival (well, kinda)! We've done a round-up of things to get you through you're next airplane adventure!
Pocket-sized Luxe City Guide Maps are the ultimate read before heading off to explore any city! Resident editors give you in-the-know experience about the greatest cities in the world!
Sleeping Masks are a natural way to help us get to sleep faster and stay asleep. This vanity eye mask, made by Azeeza, is hand embellished with Swarovski crystals and semi-precious stones. Get some beauty sleep in style!
Lip Gloss is an essential everyday, make sure you throw one in when you're traveling! The first sign of dehydration is chapped lips, which means you're thirsty--keep you're body and lips hydrated!
Reading material, such as you're favorite glossies, are a must on any flight! They give you inspiration for what you'll wear on your adventures and are great eye-candy on quite the drab mode of transportation; especially if you're stuck in the middle seat with no puffy clouds to dream off into!
No jewelry necessary on a flight, but a Scarf that can be worn around the neck while boarding or tucked in your carry-on, then doubles as a blanket when the airplane gets chilly, which is bound to happen!
Head pillows are quite ridiculous looking, necessary on a long flight, but ugly as all hell! We've actually tracked down a chic one, and in leopard print to boot! Nurse Jamie's Age Delay Pillow designed supports the face and neck while minimizing the appearance of fine lines by helping your skin retain its natural oils. Ear plugs and earphones are also helpful to noise cancel everything while you get some Z's!
Hydration is key when traveling! Flight meals are packed with sodium so the best way to stay hydrated is to drinks TONS of water (never mind the bathroom runs) you're skin and body will thank you!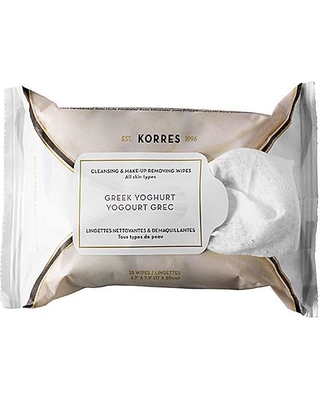 Whether you travel in a private jet or in the dreaded middle seat, plane air will deplete the skin. Refresh before landing with Korres cleansing and make-up removing wipes.. Then, add a little rouge and mascara, and hit the ground running!
Pressurized, recycled air on an airplane is typically dry, which means it will suck the moisture out of your skin. Byredo's velvety smooth 'Blanche' Hand Cream is ideal for travel. Composed of subtle notes of White Rose, Violet and Sandalwood, it's counterbalanced by hearty Neroli, Pink Pepper and Musk for a fresh, delicate finish that won't be overbearing for your seat mates!
Chewing gum can be your savior when you experience rough turbulence, and if you have a long flight, a godsend to your neighbor! Be a dear, and pack a toothbrush too, that way you can brush you're teeth right before you land!
Noise canceling headphones are a must if you plan on listening to that album you've been meaning to for months, binge-watching movies, or just want to take a nap without having to listen to the passengers around you! Invest in a pair that are lightweight, don't hurt your ears, and don't give you a headache!
Have a favorite tip or product for making our flying adventures more relaxing?
Leave a comment below!