LONDON is a beautiful place year round! If you get the chance to go with everything in bloom—it's even more of a bonus! While we know you have on your list a day exploring the South Bank, London's best 2 mile stroll with views of Big Ben, St. Paul Cathedral, and The Tower of London. A ride on The London Eye overlooking the River Thames. A Sunday in East London's hip Shoreditch/Hackney neighborhood at the Columbia Road Flower Market. The Royal Opera House in historic Covent Garden. An excursion to London's busiest open space, Trafalgar Square to see the bronze lions. A hop up to the viewing gallery in Western Europe's tallest building, The Shard, to overlook the city.
We did a round-up of what to do in this U.K. powerhouse aside from the usual must-see places in London. Our favorite spots to grab a trip present, a bit to eat, a pretty cocktail, or simply appreciate the design of a perfectly curated interior space! Our picks below are not to be missed!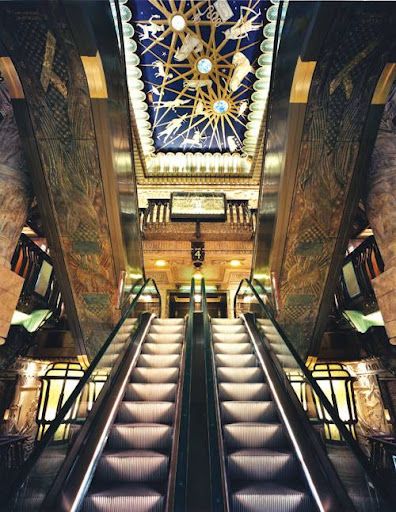 87-135 Brompton Rd, Knightsbridge
No trip to London is complete without a stroll through the world's leading luxury department store! Make a point to take the stunning escalators up to each floor! Go hungry and don't miss The Dining Hall - home to The Grill, The Pasta Bar, The Fish Bar, Kama by Vineet, The Sushi Bar, and the Wine Bar—it's a true celebration of the world's finest food and drink! Go on and treat yourself to a trip present from here!
16-22 Great Russell Street
A Coral coloured bar in the heart of Bloomsbury designed by acclaimed Martin Brudnizki. Open from 10am daily for coffee, lunch, cocktails and English sparkling wine! An interior straight out of a Wes Anderson movie! #PaintTheTownCoral
1 Upper James Street
The iconic SoHo Restaurant known for it's "Press for Champagne" buttons at every booth and famous for pouring more champagne than any other restaurant in the United Kingdom! Get gussied up and go feel beautiful in this stunning interior inspired by the Orient Express and Golden Age of Travel designed by David Collins! Also checkout it's recently opened younger sibling Bob Bob Cite! Go on—Press for Champagne!
400 Oxford, Duke St Entrance, Selfridges
Trip the light fantastic! An Art Deco restaurant & bar designed by Martin Brudnizki. The food, the decor, the restrooms—everything makes this our all time favorite breakfast spot (order the pancakes!) not to mention the bonus of eating beneath The Pegasus by Damien Hirst, a 24ft crystal encrusted statue with a 30ft wingspan!
9 Conduit Street
Your ultimate destination for food, drinks, music & art! Comprised of five breathtaking spaces—The East Bar & Pods, The Parlour, The Glade, The Gallery, and The Two Michelin Star Restaurants The Lecture Room & Library. Like no other restaurant in the world you may just want to take breakfast, lunch, and dinner here!
150 Piccadilly
Puttin' on the Ritz! Never is there a more stylish place! If you don't stay there then make a point to pop in for a cocktail, bite to eat, or afternoon tea! The Secret Garden Bar is a beautiful hidden oasis to enjoy a cocktail surrounded by trimmed topiary and foliage!
Tip: Check out the elegant Ritz London Cigar lounge for a nightcap!
The Courtyard, The Royal Exchange
Set inside the luxury Royal Exchange's spectacular historical central courtyard. Deemed London's "Most Instagrammable Restaurant"! (Tip: There is now Heathrow Terminal 5 Bar at the airport for a pre-flight cocktail or traveller bite to eat)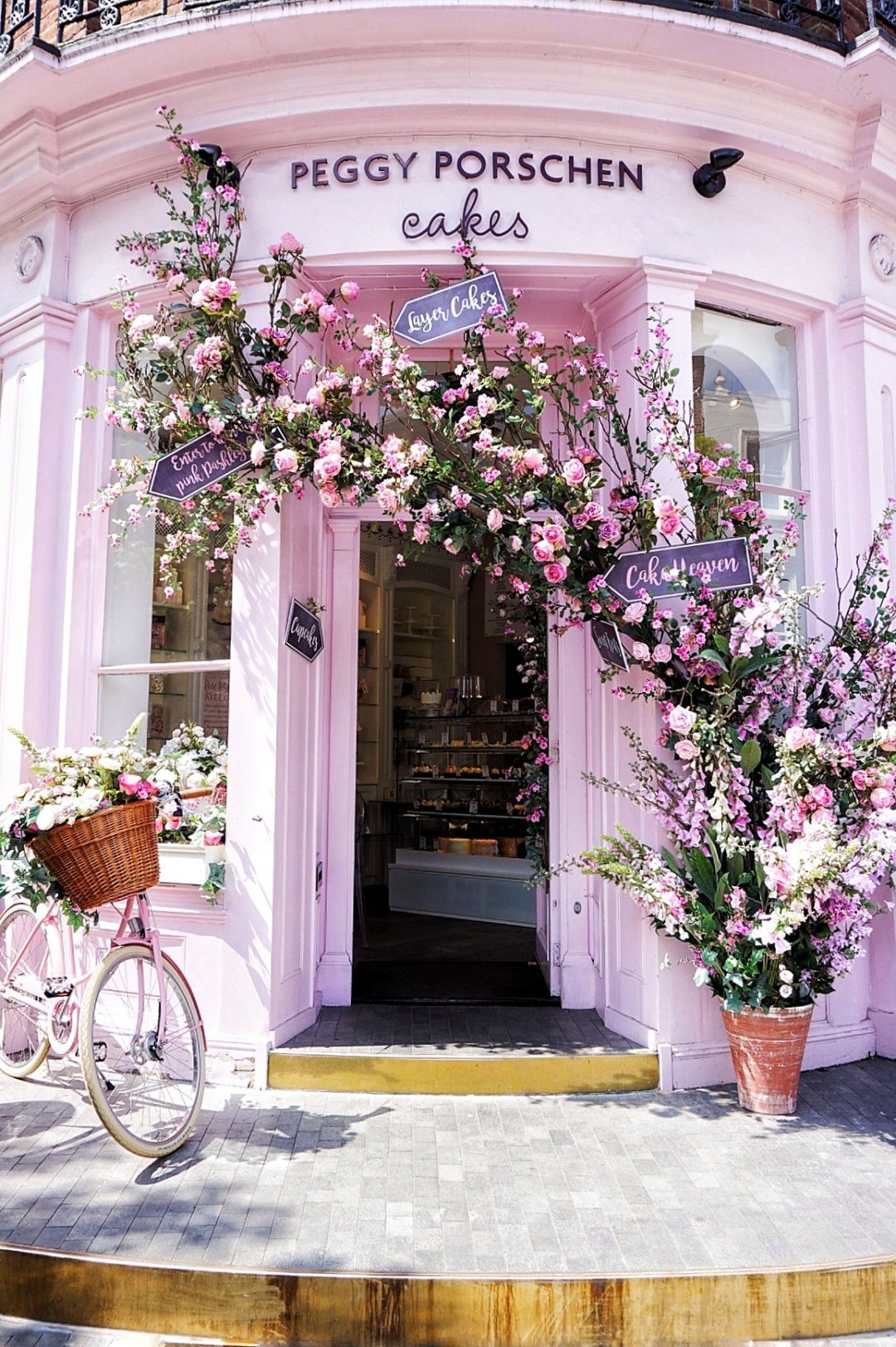 116 Ebury St, Belgravia w/ multiple locations
The most photographed facade in London! Pop into one of Peggy's parlours for a sweet treat and snag a take-away box for later! Get there early to beat lines and escape into a dreamlike world of cakes and blossoms!
50 Berners Street, Sanderson Hotel
EYE-conic for it's 80ft glowing onyx bar and quirky barstools, the Long Bar is the perfect retreat from the bustle of the city! Enjoy a cocktail or reserve a Mad Hatter's Afternoon Tea!
6 St. James's Street
A stop is a must at the world's oldest and finest top hats & couture millinery dating back to the 1700s! Ask about their history and browse the Heritage Room in the back of the shop! You won't want to leave without being sized, finding your perfect hat, and leaving hands full of one of those beautiful iconic white boxes!
46 Berkeley Square
Annabel's has earned a global reputation founded on superb service, exclusive ambience, first-class cuisine and unparalleled entertainment offered day and night. Sadly a private club which means you must be a member or go as a guest with one—so definitely worth it to befriend a local to get a chance to dance at this world famous nightclub!
83 Marylebone High Street w/ other locations
The picture-perfect bookshop that's designed for travelers and a gorgeous place of calm on Marylebone High Street! You're bound to see their famous canvas tote bags on London's streets so don't miss out on a chance to browse their latest collections of good reads and snag one for you're flight home!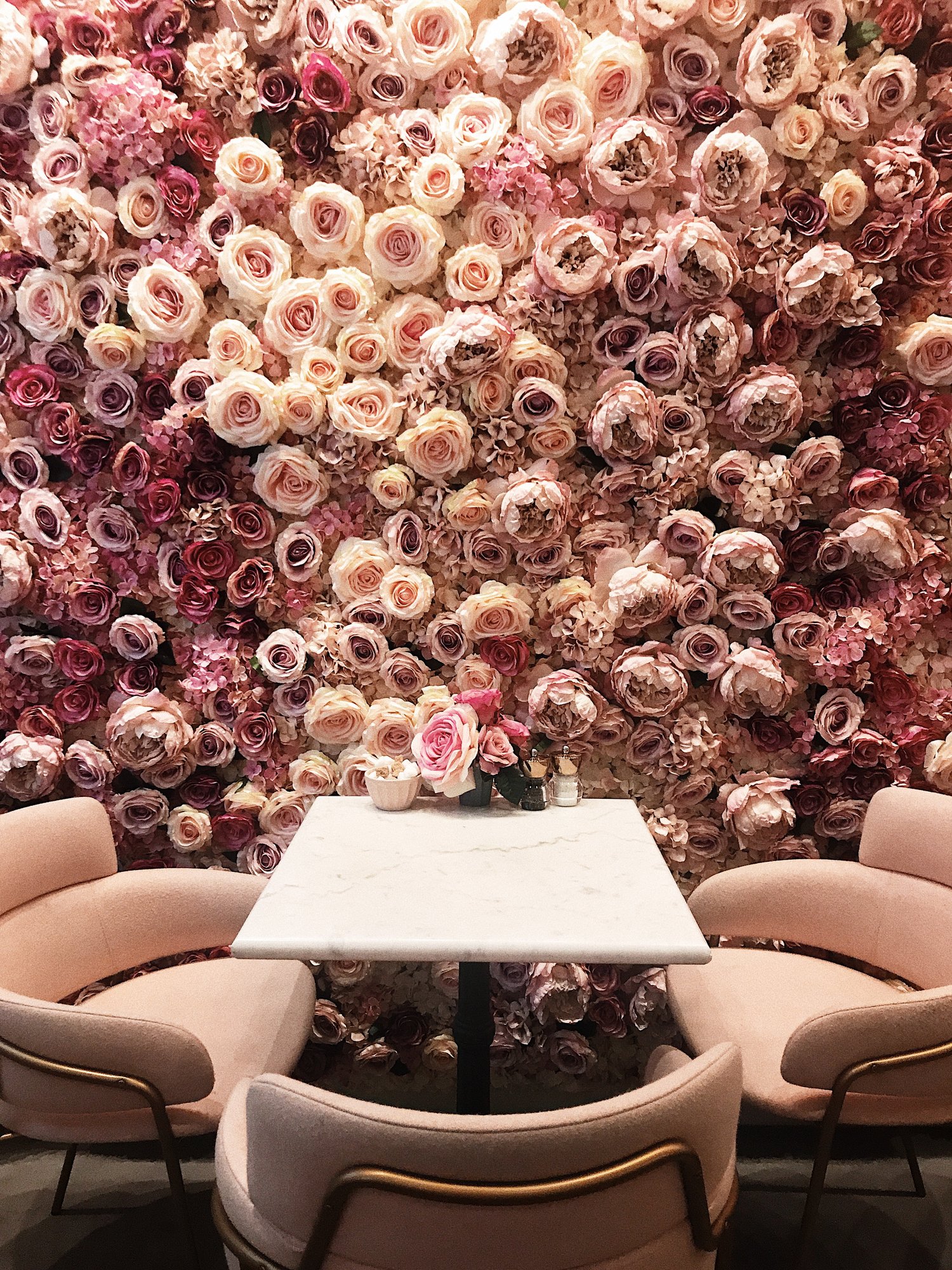 9 Market Place, Oxford Circus, Flagship w/ Multiple locations
Eat, Live, and nourish! Founded in 2017 by Alexandra Miller, EL&N has multiple locations and is known for it's iconic flower walls, use of pink hues, and alternative lattes! Pop into one of these pretty destinations for a morning or afternoon pick me up!
Other Don't-Miss LONDON spots!